PURA sterilisation, the real core of the dental centre. Complete hygiene and better time management.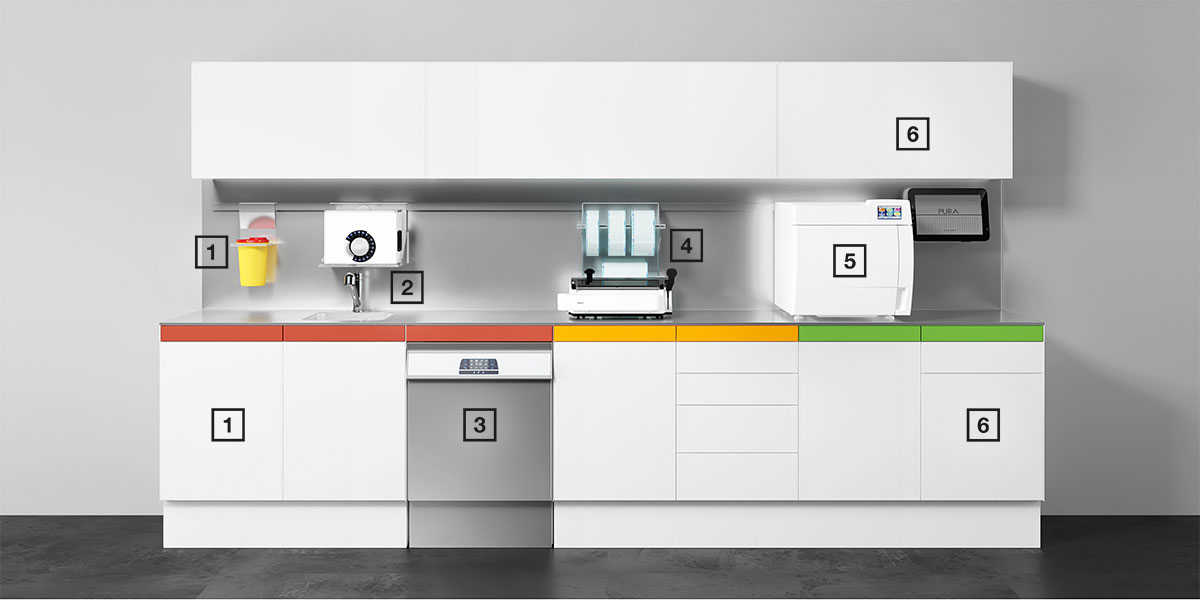 1. TEMPORARY WASTE STORAGE
Removable trolley bin for waste separation, available also in push-pull version at knee height.
2. DECONTAMINATION AND CLEANSING
Several solutions of stainless steel sinks, wall units for disinfection containers and ultrasounds cleaners.
3. THERMODISINFECTION
Unit arranged to install thermodisinfection equipment.
4. BAGGING AND HEAT-SEALING
Single or double paper-roll holders and removable additional top to have a wider working surface.
5. STERILISATION
Pressure machine placed on the top counter or inside specific units that can be pulled out for easier loading and maintenance.
6. STORAGE
Units and wall units designed to neatly store sterile instruments.